The Movemeant Foundation sits close to my heart. Everyday when I put my feet to the floor, it's not my husband, my son, or anyone else I go to work for (well, you know.. I have bills to pay and stuff but you know what I mean). It's that 12 year old girl who was working her butt off in school, staying late for dance company rehearsals followed by soccer practice, and then heading home to pound out homework. That girl dreamed of being a BOSS one day.
That girl's hard work paid off, her dreams have indeed come true. Now, that adult woman is beginning to have new dreams. Like spending less time in an office, and more time with her family. Less time worrying about how much her body has changed from giving birth, and more time appreciating the fact that it GAVE BIRTH! Less time looking outside from a desk and more time being outside (with a cocktail? ha ha jkjkjk...). Most of all, less time sitting in meetings with all men, and more time giving back to those girls who have the same dream I had, but with less support or resources to make it all work.
Adolescence is already THE most rapid phase of human development. Thinking back to my most growth-critical years in school, it was a mixer of: trying not to look at the boy I had a crush on then falling asleep in my efforts, giving major side eye to the girl "going out" with said boy while simultaneously feeling anxious about whether or not I'd start in my soccer game that day.. Oh wait - that science project is due tomorrow and is only 20% finished... I could hardly get through class as it was! Then, I try to imagine that PLUS having a phone with it's internet in my hand. Pfffffff.. I can't even begin, so I just open a bottle of red and cheers to adulthood instead (jkjk..kind of..).
Suffice it to say, I was already searching for more ways to get involved with young women who are moving through the most formative years in any young person's life when the Movemeant Foundation came along. I could never have gotten through those years without the incredible amount of support I received, and know young women today definitely need the same. The girls who are impacted by Movemeant Foundation never cease to amaze and inspire me with how hard they work, their self-awareness, and overall badass-ery! It's only natural to want to help give them all the support I was afforded.
I signed up for We Dare to Bare every year not only because I believe so fully in what this organization provides to our communities of young women, but the subsequent effects this event has on said ladies (and all genders) who participate! Ever since We Dare to Bare came to San Francisco, I have seen more and more women of all shapes shedding their shirts in workout classes (who needs the extra laundry, anyway?), which has in turn empowered me to continue saving water by wearing less clothing as well.
This year at We Dare to Bare, I look forward to the amazing vibes created and back dropped by San Francisco's beautiful Bay, and the positive energy from the celebration of these Earth suits we call bodies. Look forward to seeing you there!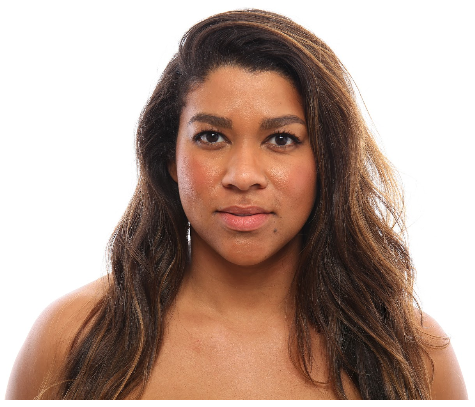 Story author and everyday badass.