At Movemeant Foundation, we encourage women to be the best they can be each and everyday, so it should be no surprise that we try not to get caught up in the "New Year, New You" clutter that hits right around this time. Self-improvement is a moving target, so instead of aiming for complete reinvention, we like to focus on thoughtful, manageable changes that make us feel like our best selves and help us live our best lives.
The journey to love yourself and your body unconditionally is one that takes time and effort. To us, unconditional self-love means getting to a place where you participate in self-care because you know you deserve it. Self-care is not a punishment.
So what does self-care actually mean? Well, that's the beauty of it––it means something different to everyone! It's about finding a balance of activities and habits that empower you to feel like your best self. For some, that could be daily meditation, while for others that could mean a bi-weekly manicure, or therapy. Self-care needs to fit your body, goals and lifestyle. Whatever gets you moving in the right direction, is worth moving for.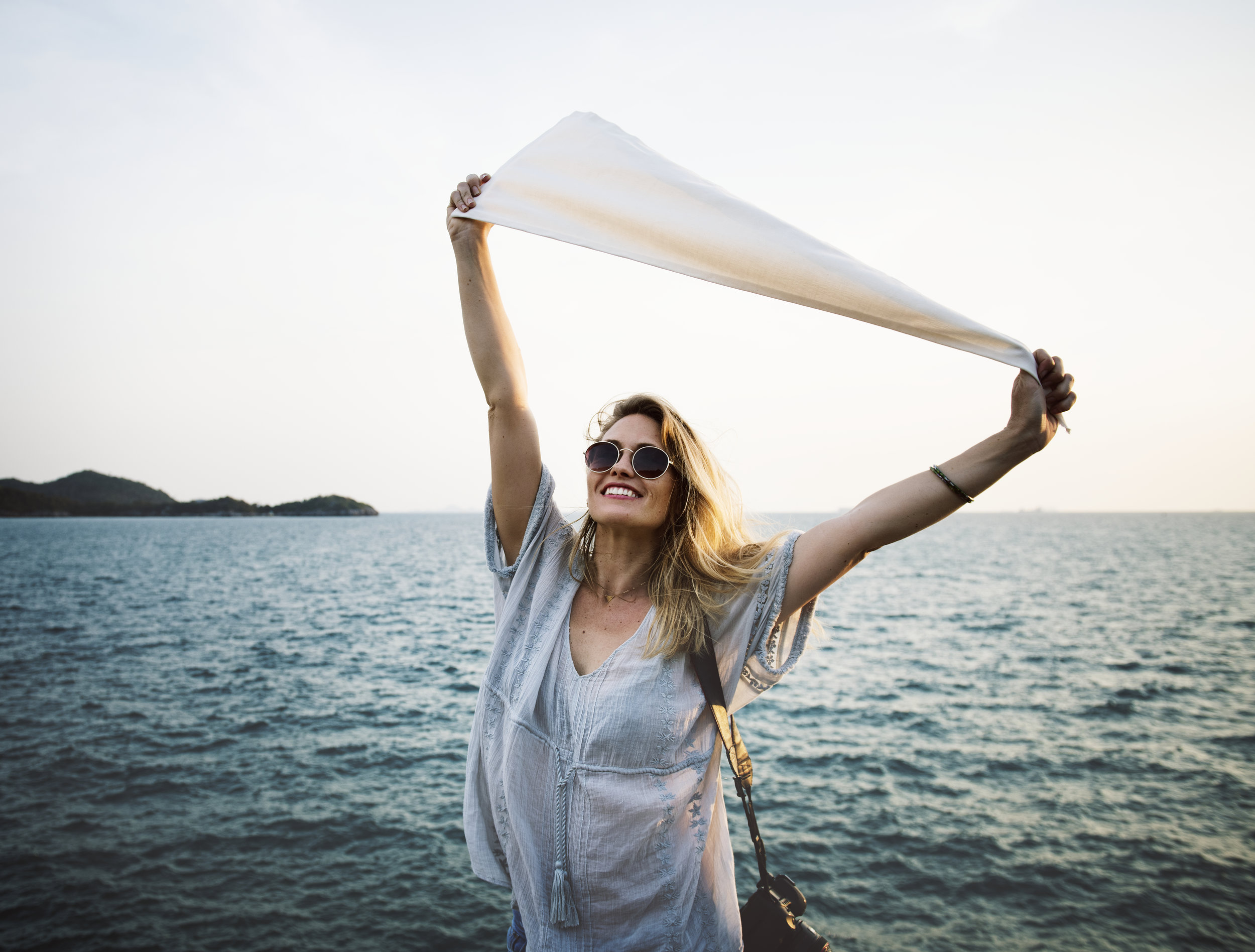 Time is money and you're worth the investment.
1. Take 5 minutes (at least) twice a day to check in with where you are at and what you need.
For these five minutes, take note of your five senses. What do you hear? What do you smell? Identifying what each of your senses is doing is a great way to help you feel present and in tune with what is going on in the moment.
2. Don't waste time getting caught up in negativity.
2019 is the year to say goodbye to drama for.e.v.e.r. Remove yourself from negative influences and surround yourself with people who inspire you.
3. Listen to podcasts – I know, I know but hear me out:
If you haven't jumped on the wagon yet, now is the time to start listening to My Favorite Murder. The hosts do wonders promoting positivity around mental health, women's' rights, community building, and they even have a yoga challenge you can join. Not to mention, spending your commute listening to some true crime comedy is next level zen.

Podcasts are also a fun and manageable way to make sure you learn something new and valuable every damn day. Almost 30 Podcast is one we can't get enough of. Check out episode 112 with Manisha Thakor about helping women build financial strength, it will have you swooning at your own potential.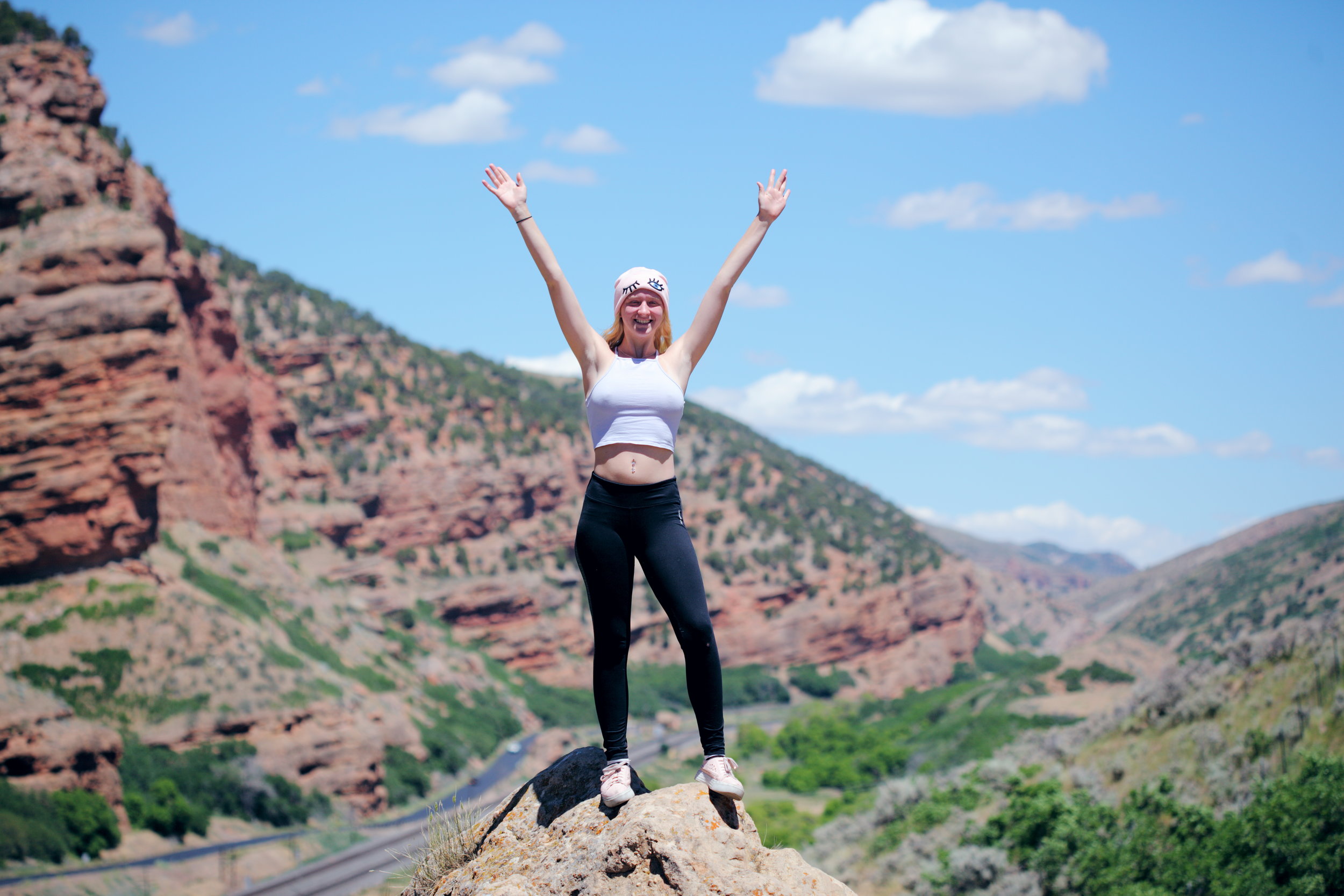 Do things that make you feel good inside and out.
4. Move your body often and in any way that feels good.
You don't have to run a marathon to prove you are fit (but if you do, that's badass too). Make commitments you can stick to and will fit into your lifestyle. Choose to move your body because you can, because it feels good, because you are strong and fierce.
5. Stop punishing yourself.
If you miss a workout class, eat a donut, bail on girl's night out, it's okay. Give yourself permission to live your best life and the opportunity to define what that means to you.
6. Try something new.
Stop dodging your friend who has been trying to get you to try spin. Drop into that CrossFit gym that you walk by on the way home everyday. Get your namaste on in yoga. No one expects you to be an expert your first time doing anything so take a chance, you may find something you love.

If you didn't already know, we are big believers in the power of "daring to bare," aka working out in your sports bra. You don't need to wait for our We Dare To Bare events to feel the high that comes with sweating out your insecurities and feeling empowered. So join our founder, Jenny Gaither's new #ShedTheShirt, #ShedTheShame Challenge that will be going on all January long! Join Jenny and the rest of us in shamelessly and confidently posting pictures of our sweaty, shirtless selves all over social media."
7. Celebrate your successes
Big or small, you are doing great things so don't forget to show yourself a little love and appreciation
As we strut into 2019, we want you to feel confident and empowered to conquer old insecurities and take on new challenges! What do you need to make this your best year yet?